Game of Thrones Spin-Offs?
You know something, Jon Snow!
If you are one of the unfortunate few who still haven't watched the series, my heart grieves for you. You, my dear, have not lived until you've seen, arguable, the greatest story ever told.
Sadly, the end is fast approaching with only 2 seasons remaining, each slated to have a meager 6 or 7 episodes. As we mentally prepare for the end––many of us already in mourning––it came as a yuuge (Trump voice) surprise to everyone when HBO announced they're developing not one, not two, but FOUR spin-offs!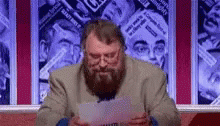 According to Variety, series producers are in early stages of developing 4 spinoffs, each independent of the current series and will be directed by: Carly Wray (Mad Men), Jane Goldman (Kingsman-Golden Circle), Brian Helgeland (Legend), and Max Borenstein (Kong: Skull Island) respectively. It is also being reported that George RR Martin, the story's original creator, will only be involved with two of the four while other outlets claim he'll be directly involved with all four. Let's hope for the latter.
While there's plenty of speculation regarding which storylines we'll see, it's doubtful any main characters from the current show will return. Many fans believe the new series will focus on characters from the books that, for whatever reason, were cut from the HBO version. The tale of Dunk and Egg comes to mind; Lyanna Stark and Raegar Targaryen's love story; Robert's Rebellion and the Targaryan civil war, are just some of the storylines die-hard fans are hoping to see. I, for one, will take anything based on Westeros (I'd even watch and entire series about White Walkers at this point) so whichever direction they go, I'm in.  Moreover, Game of Thrones has so much material, so many characters and so many backstories to explore, these spin-offs could realistically take on a life of their own with very little help, context or borrowed material from the current show.
GOT season 7 is set to premier July 16th and will air 7 episodes.
I. AM. READY! #WinterIsHere